Excellent Agent!
She is very knowledgeable and resourceful! She helped us find a home in during a time when the market was scarce. I would definitely recommend her to anyone purchasing or selling a home
08/13/2021 - Chaz Duffy
AN EXCELLENT PROFESSIONAL!
"Tracey is an excellent professional and a good friend. Meet her at a open house years ago and we ended up using her to sell our home in O'Fallon to move back to the Chesterfield area. Thanks for the friendship and of course the business part of it to. Anyone needing a good agent, call Tracey she is honest and about business. "
Highly likely to recommend!
Tracey is the absolute best. Not only is she knowledgeable, but she works hard to get you the home you'll love, not just the home that you can buy. We saw quite a few houses during our search and Tracey always have her honest opinion about the home and whether or not she thought it was a good fit for us.
08/14/2021 - Olivia Wertz
Definitely recommend her!
Tracey worked my husband and I for 18month on our journey to buy a home! Her knowledge and work ethic went above and beyond our expectations! We will forever be grateful for her! Definitely recommend her and if we ever decide to sell our home and buy a new one she will definitely be the person we call!
10/10/2020 - Ashleigh Curtis
I am so happy we chose Tracey!
My husband and I were in quick need of a home after he accepted a new job in the St.Louis area. Coming from Texas we were very unfamiliar with the area and all but Tracey really did a great job at being honest and insightful when it came to the unknowns on our end. She made it clear that she had our best interest in mind and even made it possible for us to attend open houses, and showings from all the way in Texas.
I am so happy we chose Tracey. She does her job very well. She fought for us when necessary and sought out the most perfect home for us. We were very pleased with her services and appreciate all she's done for us and continues to do. We definitely recommend Tracey!
08/24/2020 Mia Sauceda
Great experience working with Tracey!
I had a great experience working with Tracey! Tracey was were not only very professional in everything she did but made my family feel like family to her! 5 stars all around.
Dillon Mathes
Tracey went above & beyond!
Tracey went above & beyond to help ensure we were able to buy the home of our dreams! She was always available to answer any questions & even had answers to questions before we knew we had them. She did an amazing job & we would highly recommend her to anyone!!!
Jordan Miller
Working with Tracey was excellent!
Working with Tracey was excellent. We were first time home buyers and very unfamiliar with the process. Tracey walked us through each step with such patience and professionalism. I always felt comfortable texting her with my "dumb" questions knowing she would respond in a timely fashion. Not only did she do a great job finding us a house, but she was very personable and easy to talk to. We had a very tight timeline to work with, so I was unsure if she'd be able to find something for us by the time we had to be out of our apartment. Not only did we find a house, but we closed 5 days before the end of our lease. Oh, and she was out of the country on vacation for 2 weeks and still managed to get everything done! We highly recommend her and we will definitely seek her out in the future.
Jessica Riess
Tracey was great to work with!
Tracey was great to work with - she made the process easy and was always available. She helped us in both the selling of our house and the purchasing of our new home. Would definitely recommend her!
T Keener
Tracey did an excellent job!
Tracey did an excellent job of representing the best interests of our family. I found her to be an excellent source of knowledge as she walked us through every step in the process. I would highly recommend her to anyone seeking a Real Estate professional.
T Desloge
Tracey has been very helpful!
Tracey has been very helpful in looking for homes. We have a long timeframe yet she has been patient in showing us different homes to help us get an idea of what is available and to zero in on what we want.
I am a lender and work with a lot of realtors. I was impressed with the way that Tracey advocated for her client and her communication with me and the buyer throughout the process. That's why we chose to work with her and have not been disappointed. When it comes time to buy, I will use her not only for my purchase but for my sale.
Jerry Harris
Tracey was excellent to work with!
Tracey was excellent to work with! She was very flexible with our schedule, and it seemed she bent over backwards to meet our expectations. She also had a warm personality that was great to be around and made the process a lot more pleasant. I also really appreciate how timely she was with all of her responses and getting paperwork taken care of. More importantly, she really seemed to have our best interests at heart and made sure we got what we needed/wanted, so I truly appreciate that.
K Gibbs
From start to finish, Tracey was always on point!
From start to finish, Tracey was always on point. She listened to our needs and showed a variety of options that matched them. Once we made our decision to buy, she was there every step of the way with advice and resources. Tracey is knowledgeable of the market, the area we were interested in, and very diligent in every aspect of our purchasing process. I highly recommend her!
Kim Mellas
It gives me great pleasure to write this review!
Over the years we have purchased and sold our homes with various Realtors all of whom left us very frustrated and unsatisfied with their results. When we signed with Tracey it was like a "breath of fresh air". Tracey listened to every word we said. I don't know how many hours she spent researching listings or markets that matched the criteria we set before her but it had to be many, many hours. Tracey kept us up to date on numerous listings even though we were searching the Chesterfield area from out of state (Ohio) over a period of one year. We never had to what for hours to get a response from Tracey as we did with other Realtors. If Tracey did not have an answer to,our question she would research the question and give us an accurate answer anytime we contacted her. We finally found the right house here in Chesterfield because of Tracey's efforts. Tracey can be described as Professional, Honest, Trustworthy, Responsive and a Friend.
Tracey comes highly recommended!!
I spent a good 2 to 3 weeks searching through Zillow, hotpads, etc on my own looking for a reasonable home to rent. Moving from another state is no small task, and quite difficult to do alone! Fortunately, a friend referred me to Tracey, and within 2 hours of talking with her, I had a nice long list of homes within my price range that were suitable for viewing. I only had one free weekend to drive in, meet up with Tracey, and make my selection, but upon meeting her, we made efficient use of my time, and even when some homes on my list weren't available to be seen that day, Tracey found just a few more at a last minute's notice, and now I'm living a comfortable distance from work in a nice home in a decent part of St. Louis. I couldn't be more grateful!
Christian Nunez
We got what we wanted!
We got the house we wanted at the price we were willing to pay
ldragnev
Tracey is determined to succeed!
The house sold and that was the objective. Tracey is determined to succeed, business first which again was the objective for us so, we are pleased and would recommend her for sure.
Janean Corriveau
A good negotiator!
I have worked with Tracey De Simon when we bought our house. She is wonderful agent. She explained us entire procedure of buying a house. She was very patient with us. She is a good negotiator.
Ajoy_shalini
She went beyond the call of duty!
Tracey De Simon was both professional and warm, a combination that is greatly appreciated by my husband and me. She felt our excitement about the property we were interested in leasing, and was just as happy as we were to qualify for it.
I would recommend Tracey to anyone wanting a personal touch in this real estate "game." She went beyond the call of duty, and we really like her a lot.
M Danzig
I highly recommend her!
We purchased our home in the fall of 2013. Tracey DeSimon made sure we were treated fairly by the builder and even held their feet to the fire on a couple of issues that were resolved in our favor thanks to Tracey. I would highly recommend her to anyone and will definitely use her again in the future! I have used other realtors in the past, but none compared to Tracey DeSimon.
Toni Schultes
She was fantastic!
We were trying to buy a foreclosure and were scared of the process. She made it easy and negotiated a great deal on our house. We were very lucky to find her.
Alexis M
5 Star - Greatness
Very knowledgeable and willing to go over and beyond
Olivia Spells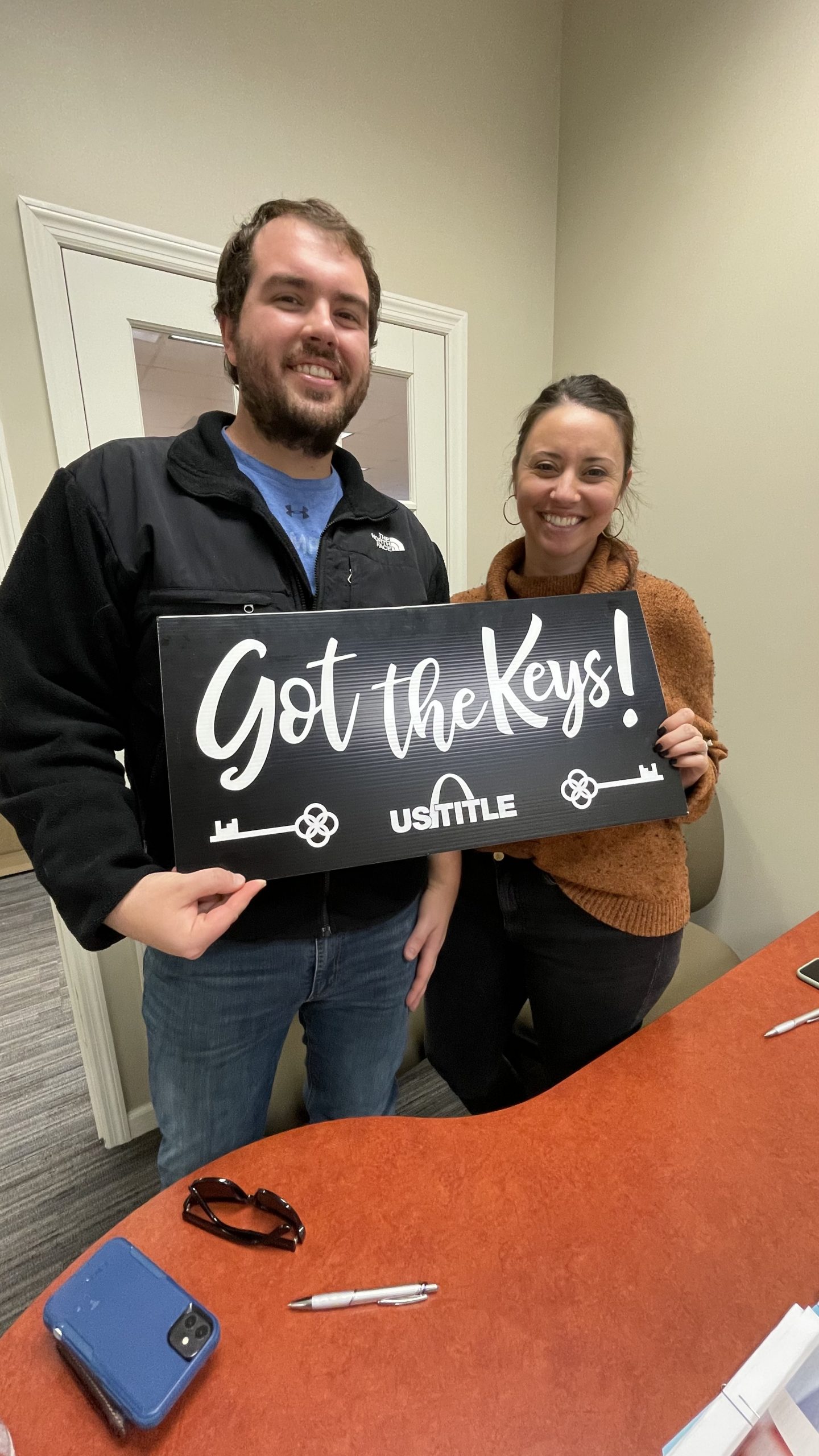 Couldn't be Happier!
Couldn't be happier! Excellent!
This was our second time working with Tracey and we couldn't be happier with our overall experience. She is always there for us and makes us feel like we're her only client. She helped us find our dream home and sold our current home in what felt like record timing. We love working with her and will always keep her in mind for the future!
Kilian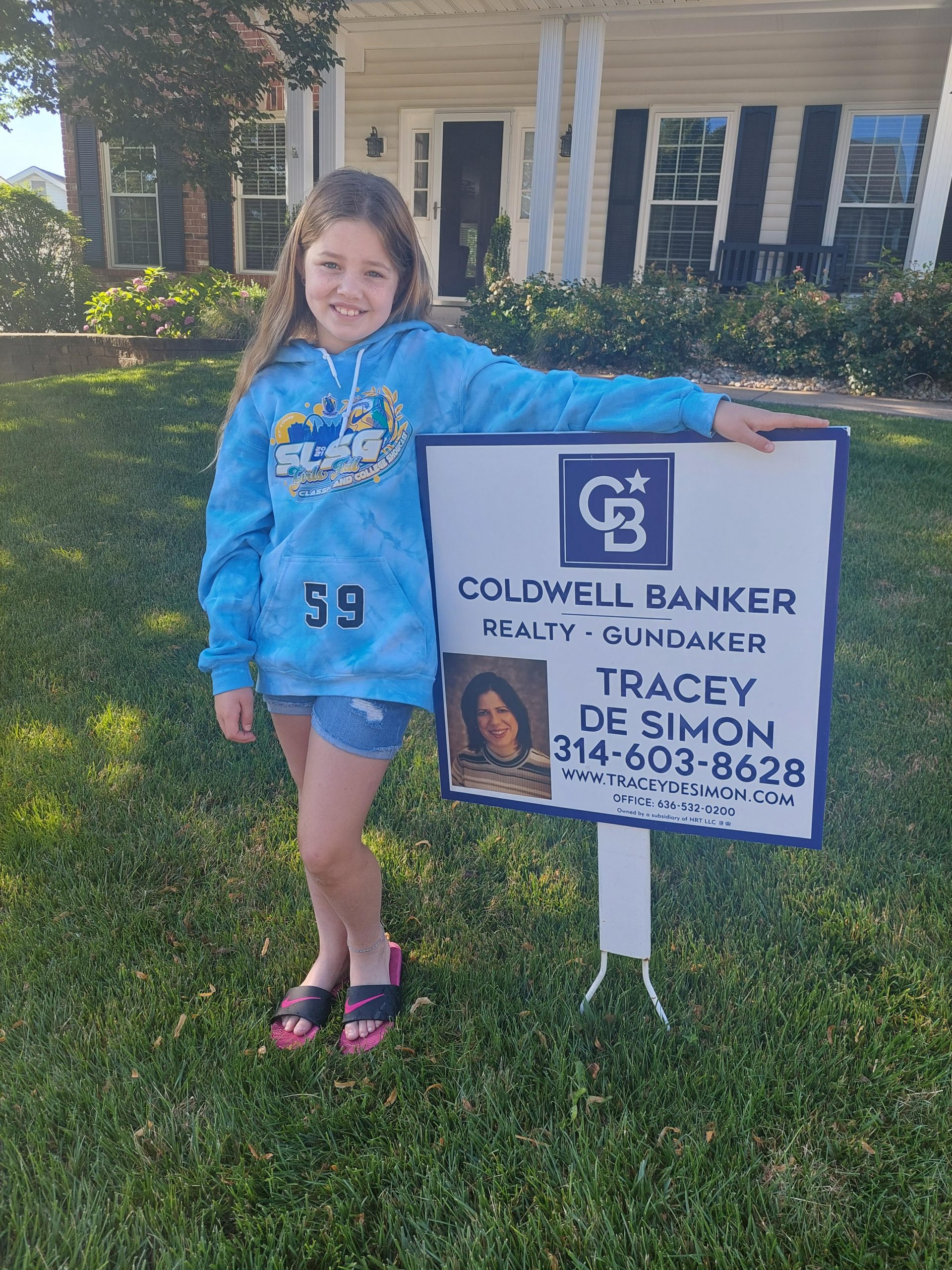 Our experience with Tracey is constantly amazing!
I can't imagine working with a more experienced, professional, supportive, and overall fantastic agent as Tracey. From our initial interest, through offer and purchase of our new home, and then lightning-quick sale over asking of our old home, Tracey was there driving superior guidance every step of the way. In particular, her experience led us seamlessly through the offer, inspection, and purchase of our new home, and we had her support in exploring every avenue of offer, inspection results, and the process of purchasing. When it came time to sell our old home, her expertise ensured we prepared and sold our home far faster, and for much more over asking than we expected. Everything came together so well, the move to our new home felt destined, and I'm 1000% confident that had everything to do with how easy Tracey made this process for us. Thank you, Tracey!
Glynn.
Verified by RateMyAgent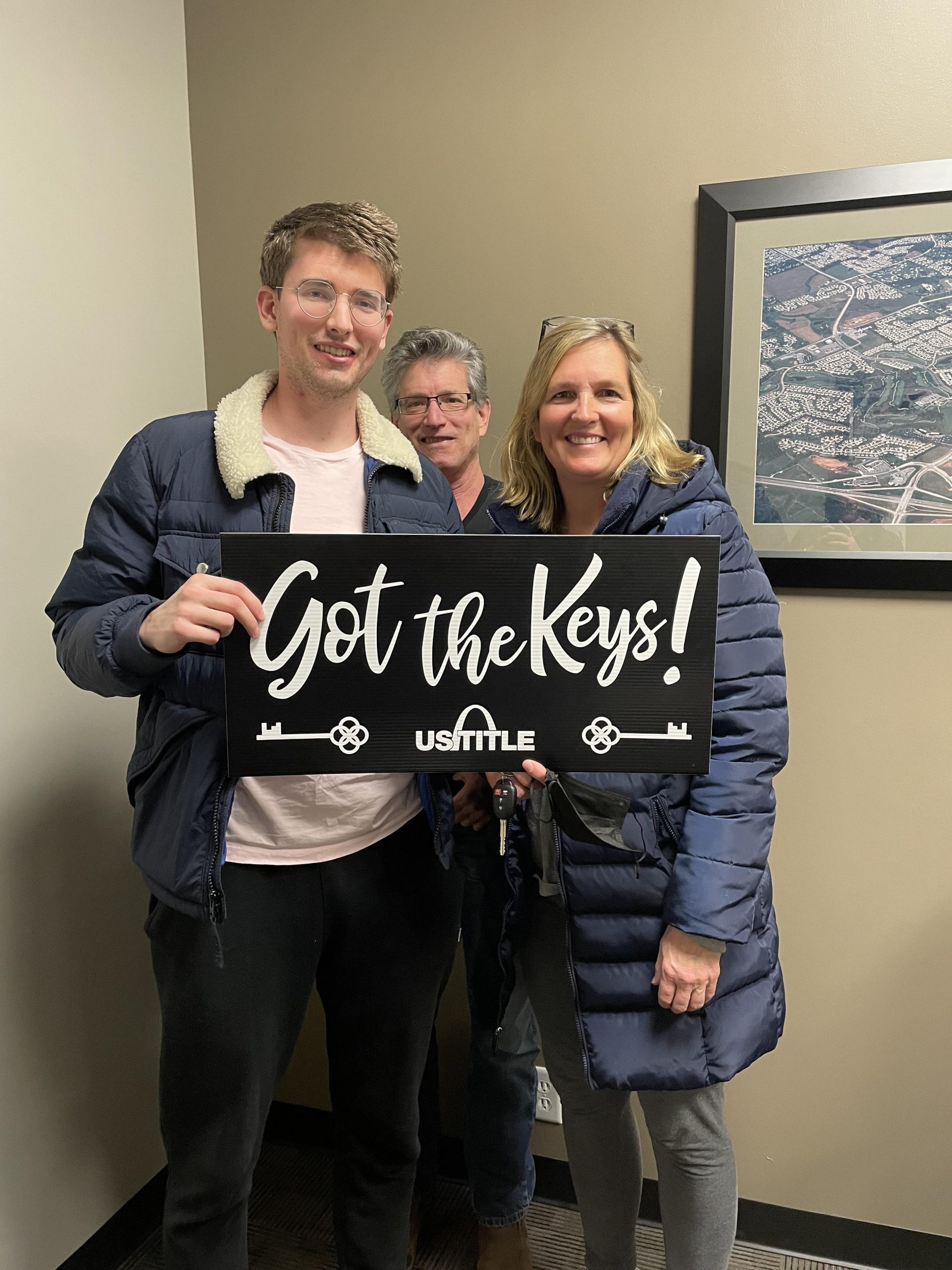 Great Agent
Tracey is a fantastic agent. She is incredibly responsive and hard working. When I purchased my home, she did a great job of pointing out things that I otherwise wouldn't have noticed. She also did a very good job negotiating and getting the price down on my house. Tracey is great Agent and I highly recommend her to anyone buying or selling their home. N Wallace
Verified by RateMyAgent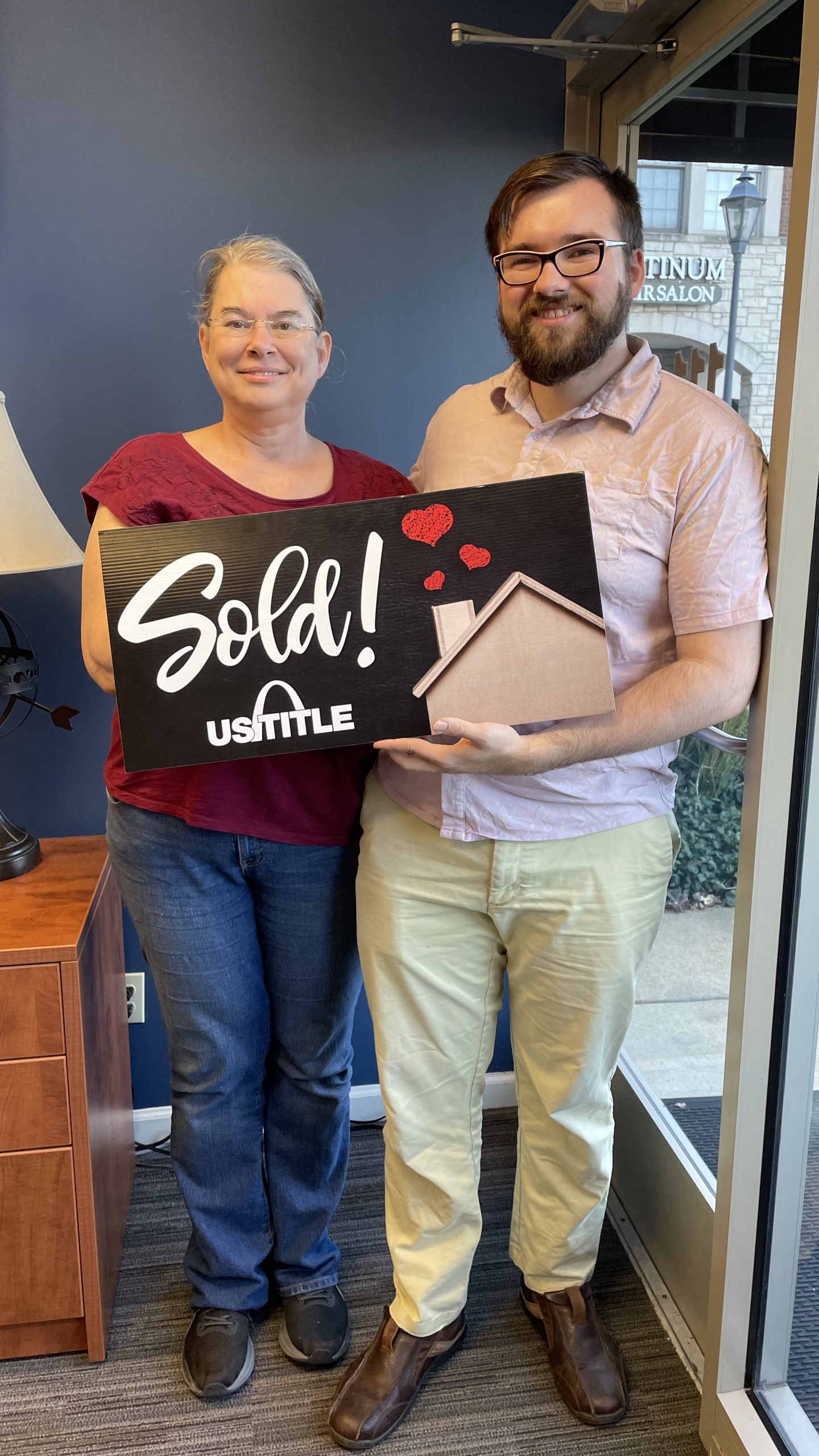 Very Professional!
Tracey is absolutely wonderful to work with. It's like having a friend on the "inside" that is working for you. She really care about her clients. She was very patient with the buyers unusual requests. Cohen
Verified by RateMyAgent
Great Experience
She was absolutely amazing at helping us find our home! She was kind, helpful and understanding. K Jackson
Verified by RateMyAgent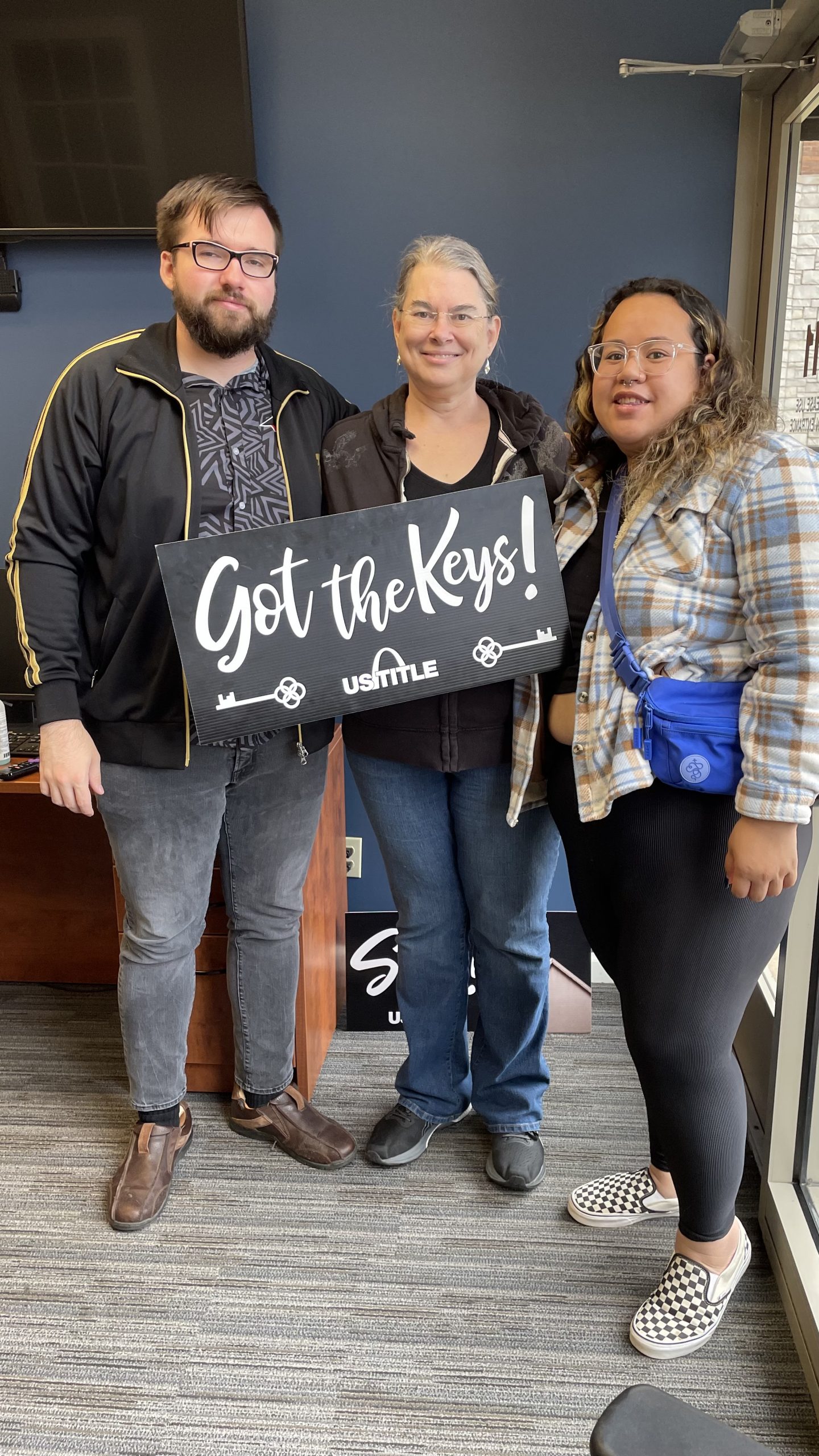 Hard Working and Dedicated
Tracey spent months working to identify great houses that fill our guidelines in one of the nuttiest housing markets of all time (or the last 10 years I guess). After months of work, wacky agents, and a deal we had to back out of, we ended up in a great home that fit everything we were looking for and then some. Cohen
Verified by RateMyAgent
Greatness
Very knowledgeable and willing to go over and beyond. O Spells
Verified by RateMyAgent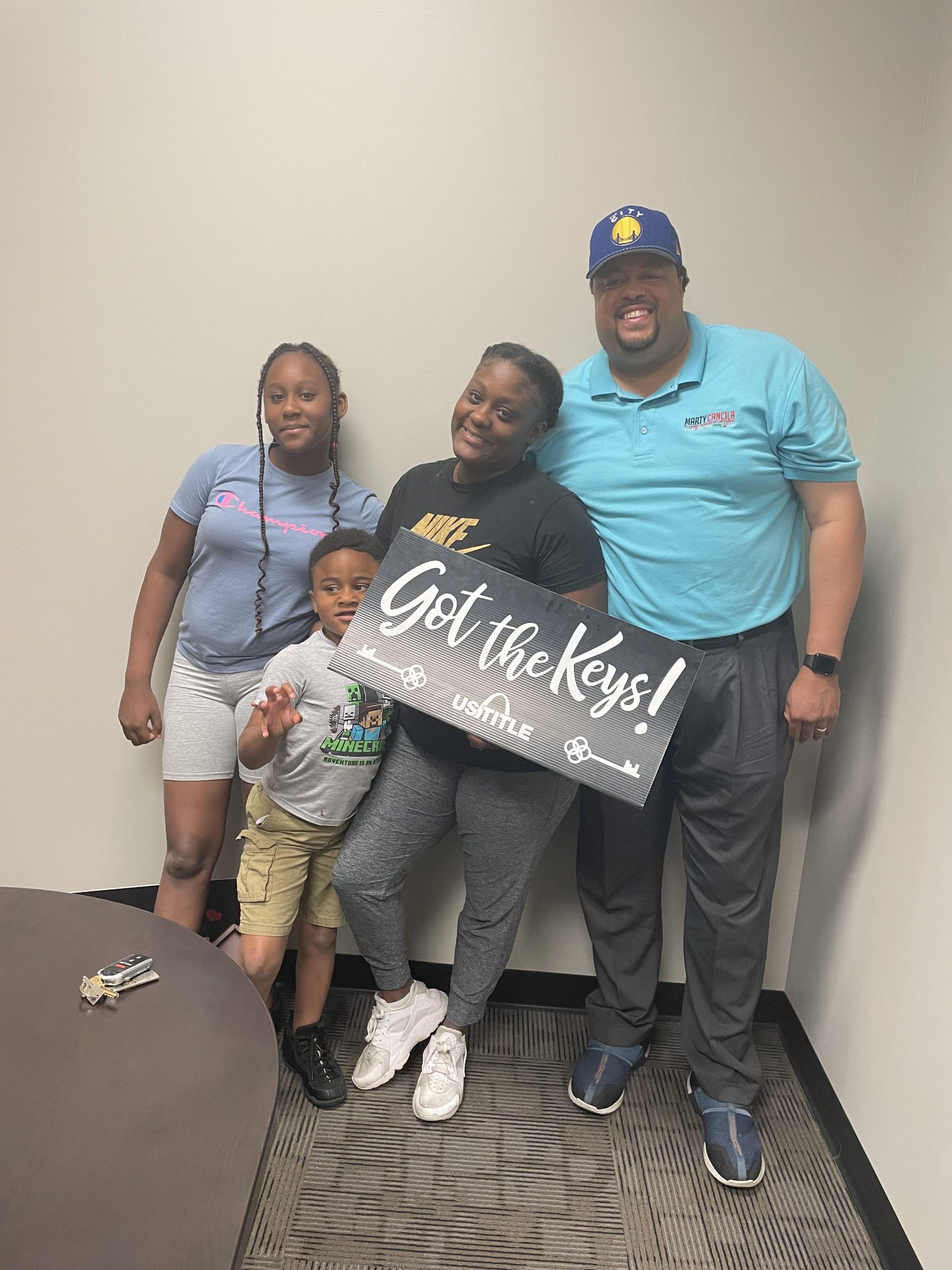 Great Experience
Tracey is an awesome agent and she will definitely go to work for you. I highly recommend her if you're looking for a new home!
A Nickelberry. Verified by RateMyAgent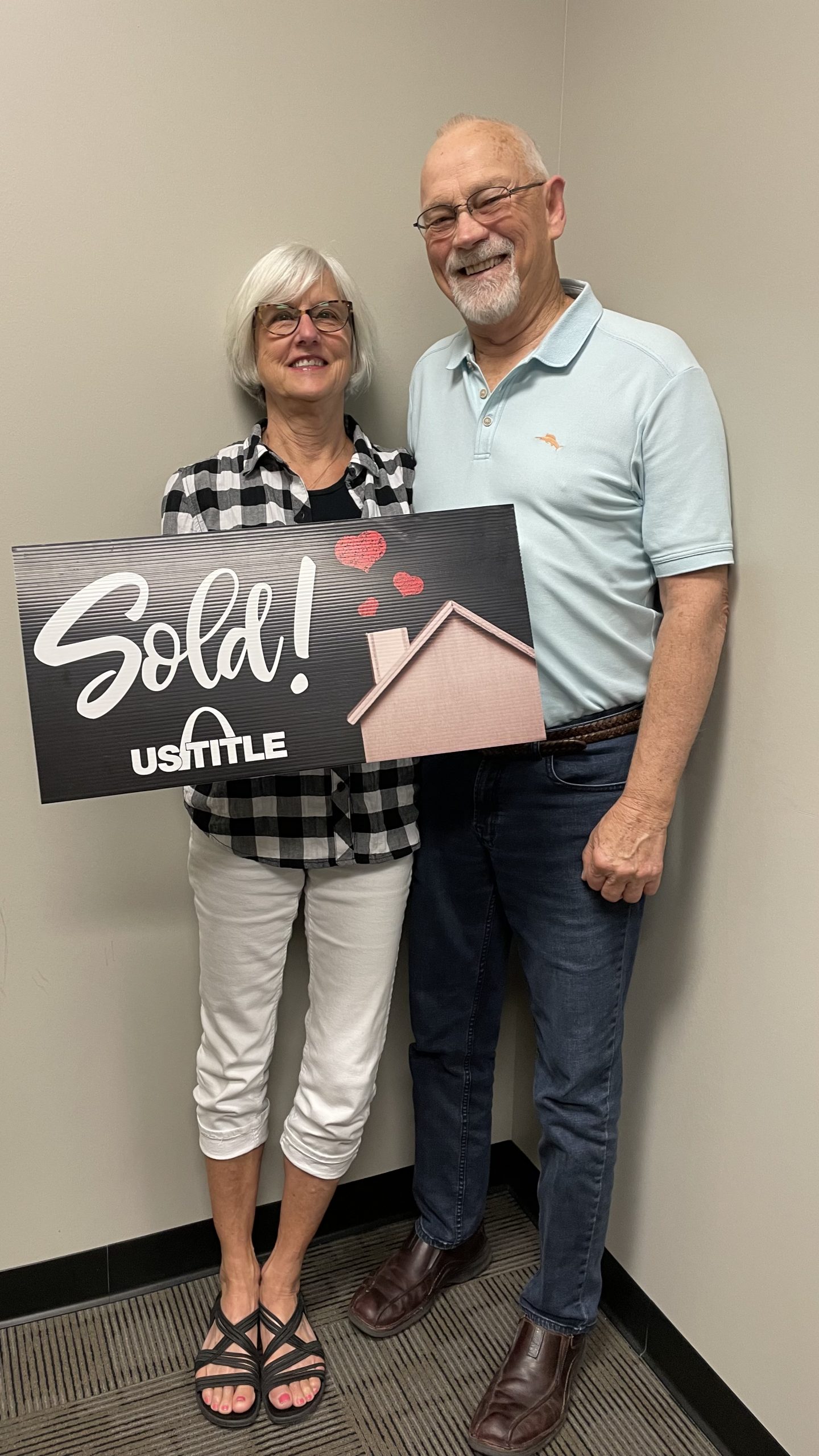 Tracey is very knowledgeable in all Real Estate transactions.
Excellent agent. She knows how to negotiate for a seller or buyer. I recommend Tracey as your agent.
Wilson. Verified by RateMyAgent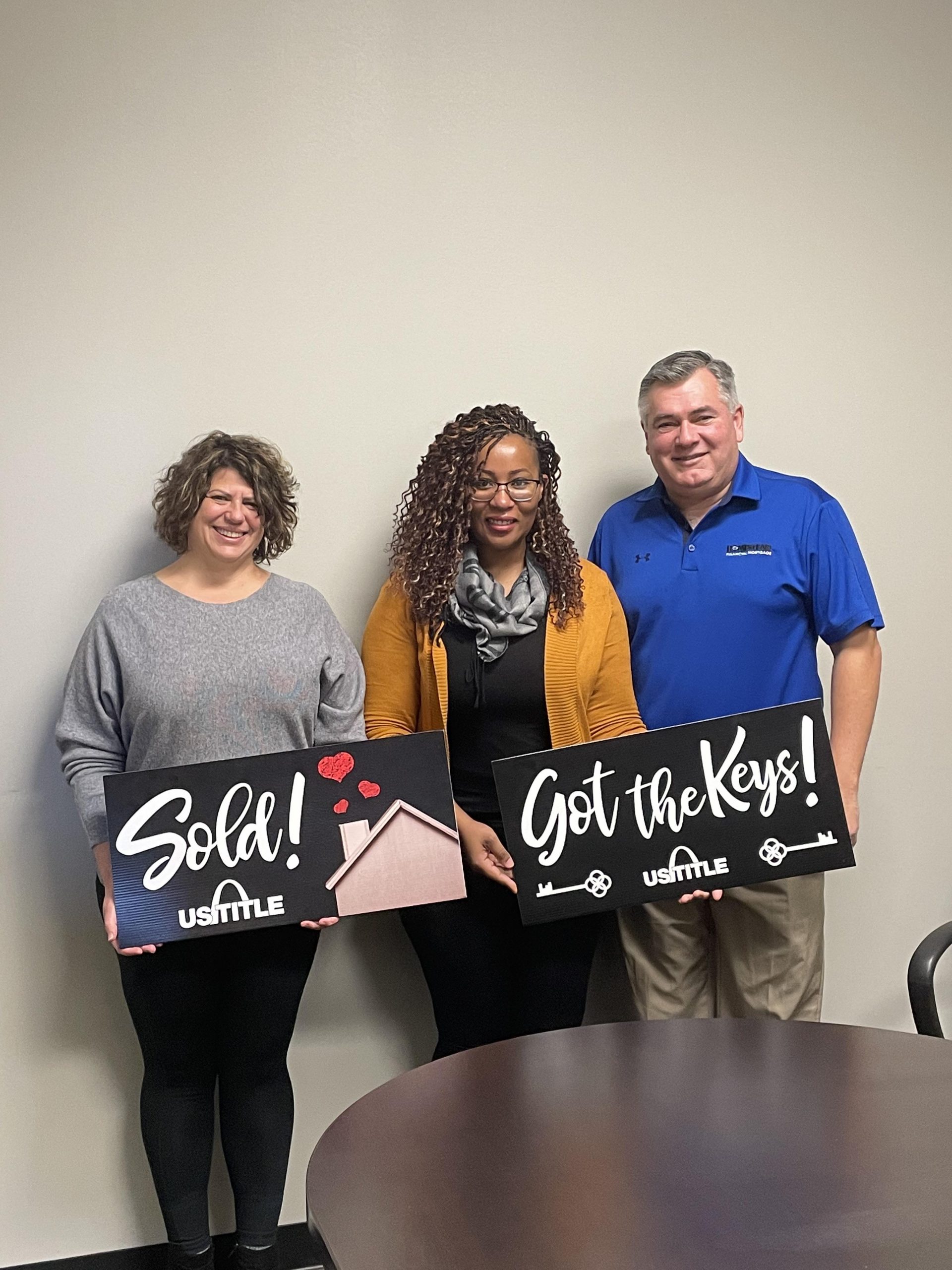 Assertive!!!!!
That's one of the first qualities that she can be described to. If you're looking for someone to fight all your real estate battles, she's perfect for the job!!!! She's detailed oriented, professional, and straightforward which we all need as clients. I've decided to have Tracey as my agent because I saw her strenghts, dedication, and her " Go Getter" spirit. I was going through so many challenges beside my home purchase as a single mother, and I'm not sure what I would've ended up if I didn't have her walking by my side. Thank you Tracey !!!!!
Akassi K . Verified by RateMyAgent
Sale of Historic Property
Tracey was on top of things from start to finish. She was sensitive to the fact that my sale was bittersweet. Tracey represented me well and did a lot of research to support her advice. I would have her as my agent again.
S Shoemaker. Verified by RateMyAgent
First and foremost I recommend Tracey to anyone in need of a Realtor.
Working with Tracey was the best experience I will treasure forever. She is well read on the market of real estate. Tracey made everything do easy for me to understand all the legality of my home now. She even extended her time to me if I needed more information about my beautiful home. I am well pleased with Tracey's professional and kind attitude.
C Wesley. Verified by RateMyAgent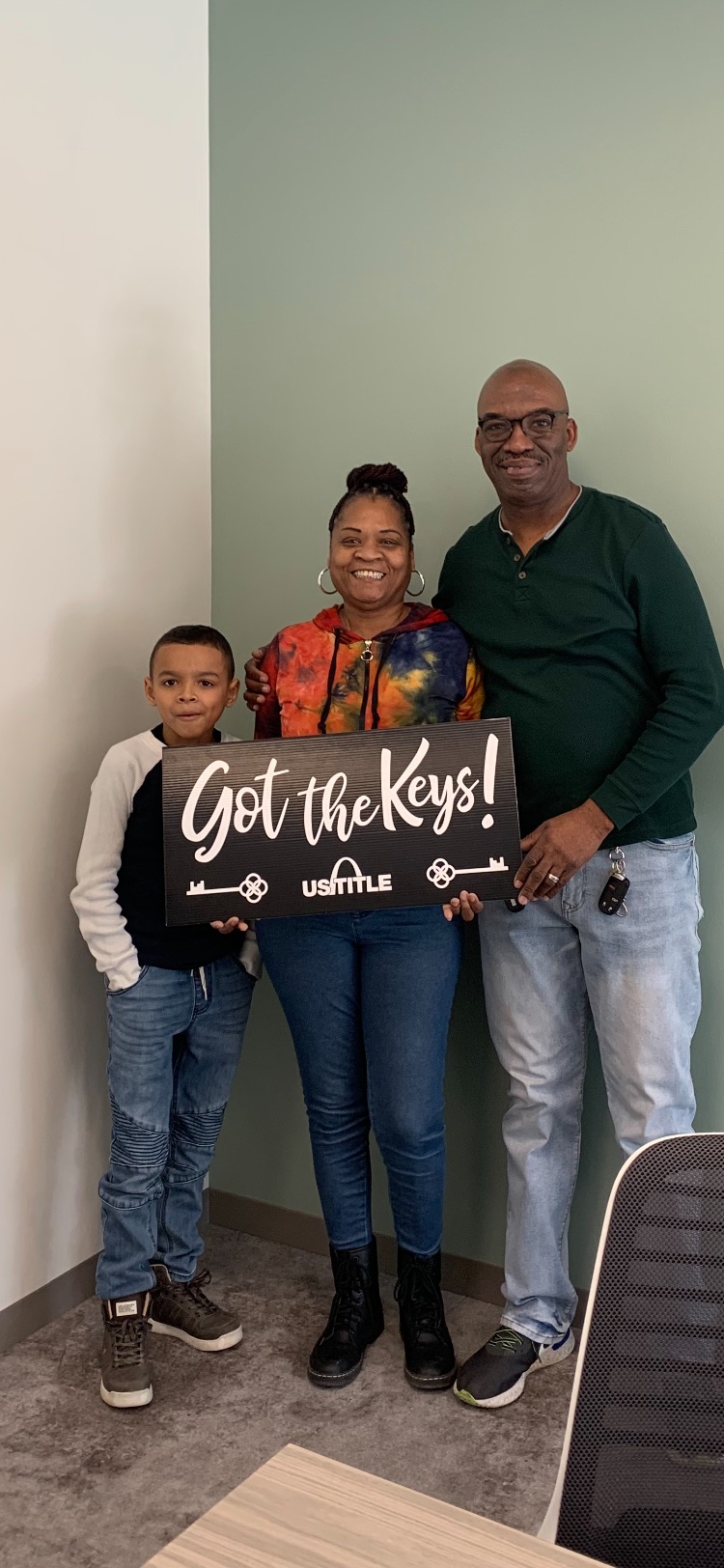 Extremely Satisfied!
Tracy was very knowledgeable and a joy to work with. She made it known from the beginning of our relationship that she would work for us to find the property we desired. She gave her time and efforts showing us multiple properties until we find the property we wanted. She took many phone calls and text messages, always responding in a timely manner. Tracy always kept myself, while residing on the East Coast and my spouse, residing locally on the same page s as no making sure we we received identical information. My spouse and I were completely satisfied working with Tracy. We will be delighted to work with Tracy in the future and would highly recommend her to anyone seeking to purchase or sell property.

Review submitted by Lawrence Little (Buyer) on 7 Feb 2023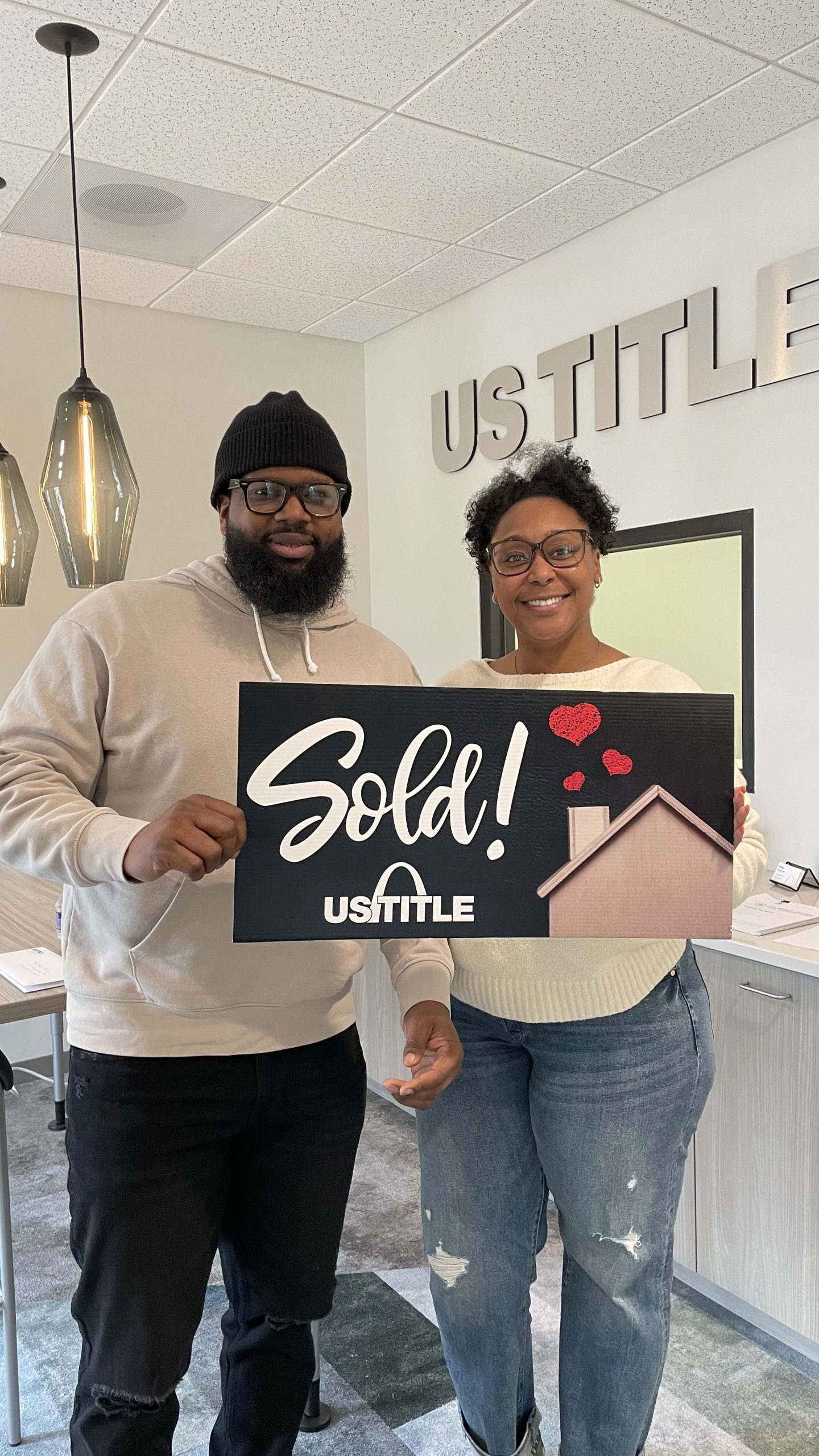 Experienced, Professional and Overall GREAT agent to work with!
Working with Tracey was great. She was knowledgeable and experienced. All of her advice about the process was spot on and happened as she excepted it to, we were impressed. Her advice and experience got our house sold faster then we expected and she was very honest with us about what to expect. She walked us through the entire process and answered all questions timely. She was in communication with us never not available for call or text. We felt like she our best interest and that meant a lot to us. I could go on about the wonderful experience. Thank you Tracey!

Review submitted by Carolyn Ford (Seller) on 11 Feb 2023


My experience was amazing!
Tracey was the best! My transaction was seamless and smooth! I highly recommend Tracey!

Review submitted by Brandon Ford (Seller) on 11 Feb 2023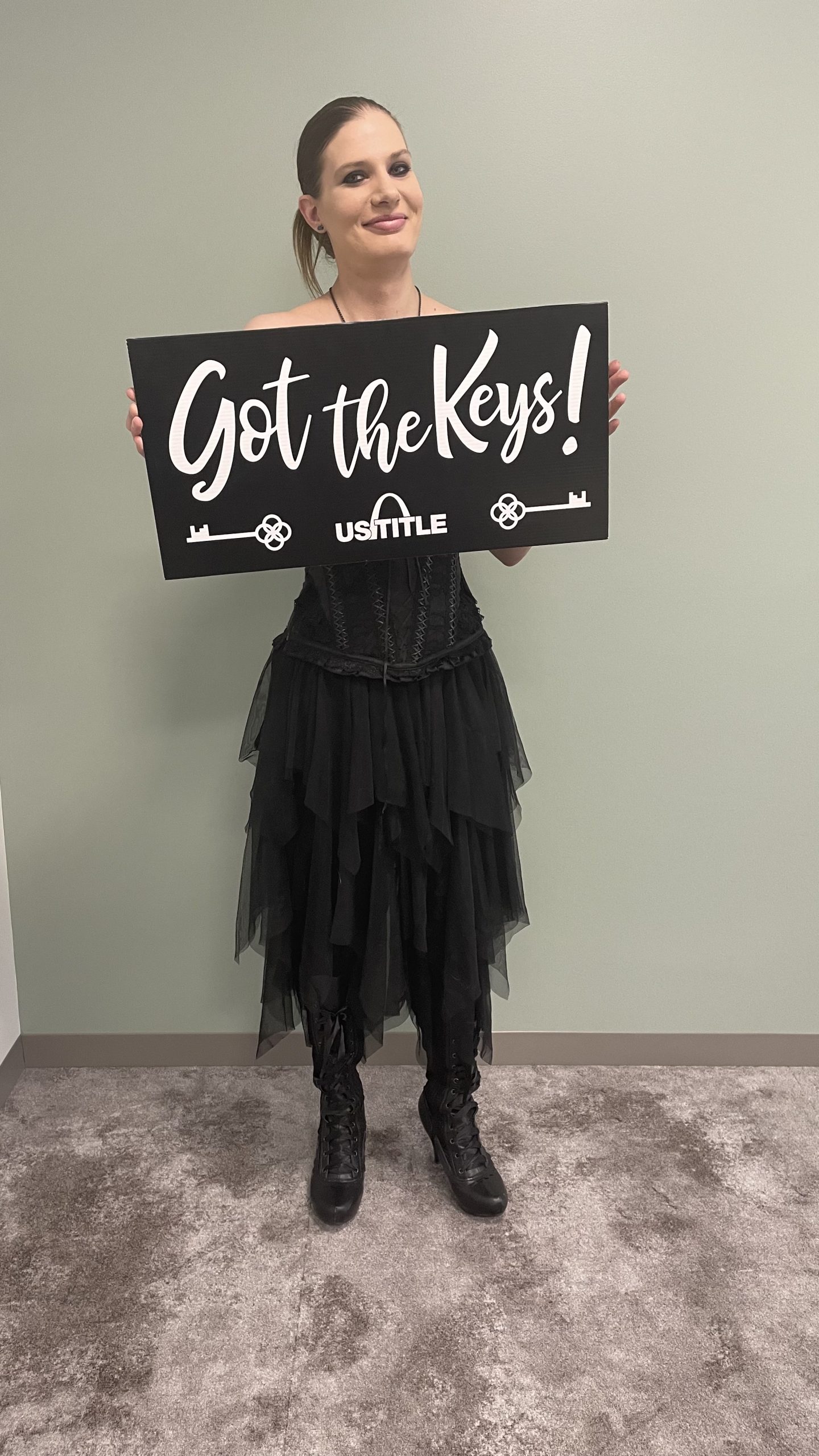 Quick and Painless
Tracey worked quickly and efficiently to put together a list of potential properties that matched what I was looking for after our first meeting. Scheduling tours was quick, and the process to close even quicker. The communication was excellent through the entire experience and I was kept in the loop the entire time. Buying a house was much easier than people make it out to be. Ingrit Overy
Verified by RateMyAgent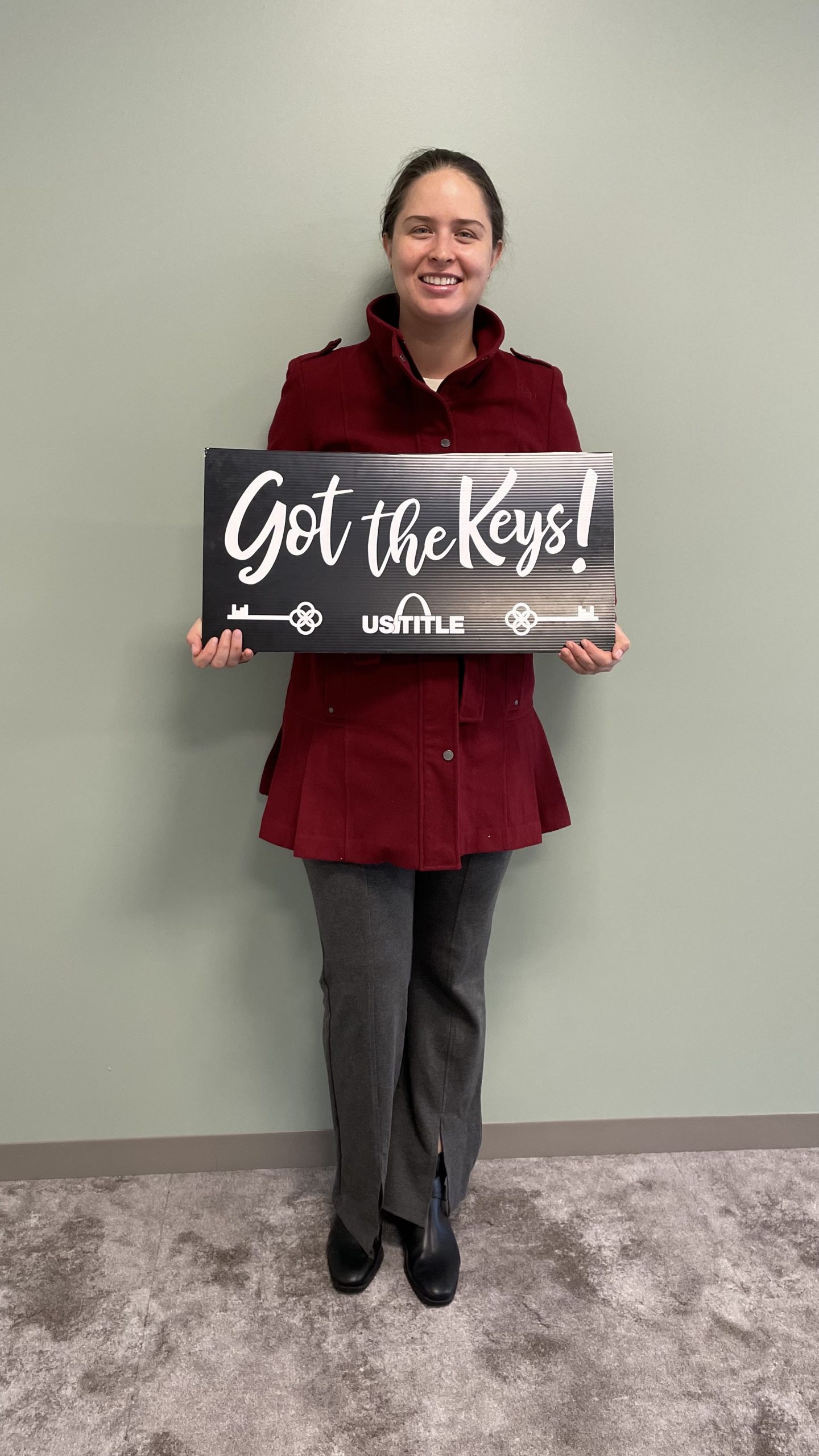 Very Hardworking and helpful!
Tracey really put a lot of energy in helping me close and I felt she had my best interests in mind.
Verified by RateMyAgent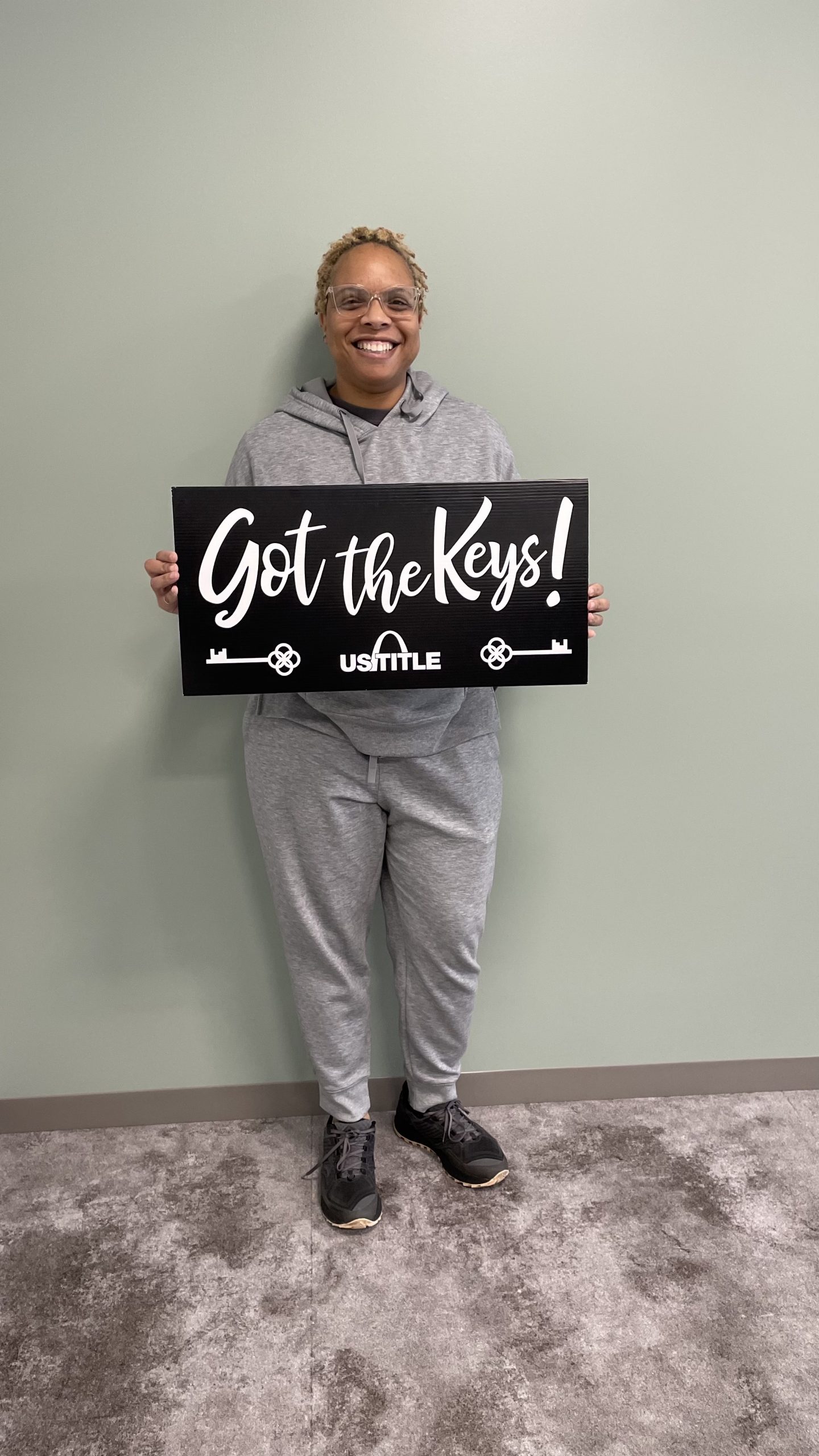 Tracey is very attentive!
Tracey answered all my questions and made sure if i had a problem she would get the answers to solve it.. she was reachable even when she was out of rhe office. She made that if she couldn't be there some equally proficient was available! It was a pleasure to have Tracey as my agent.
Verified by RateMyAgent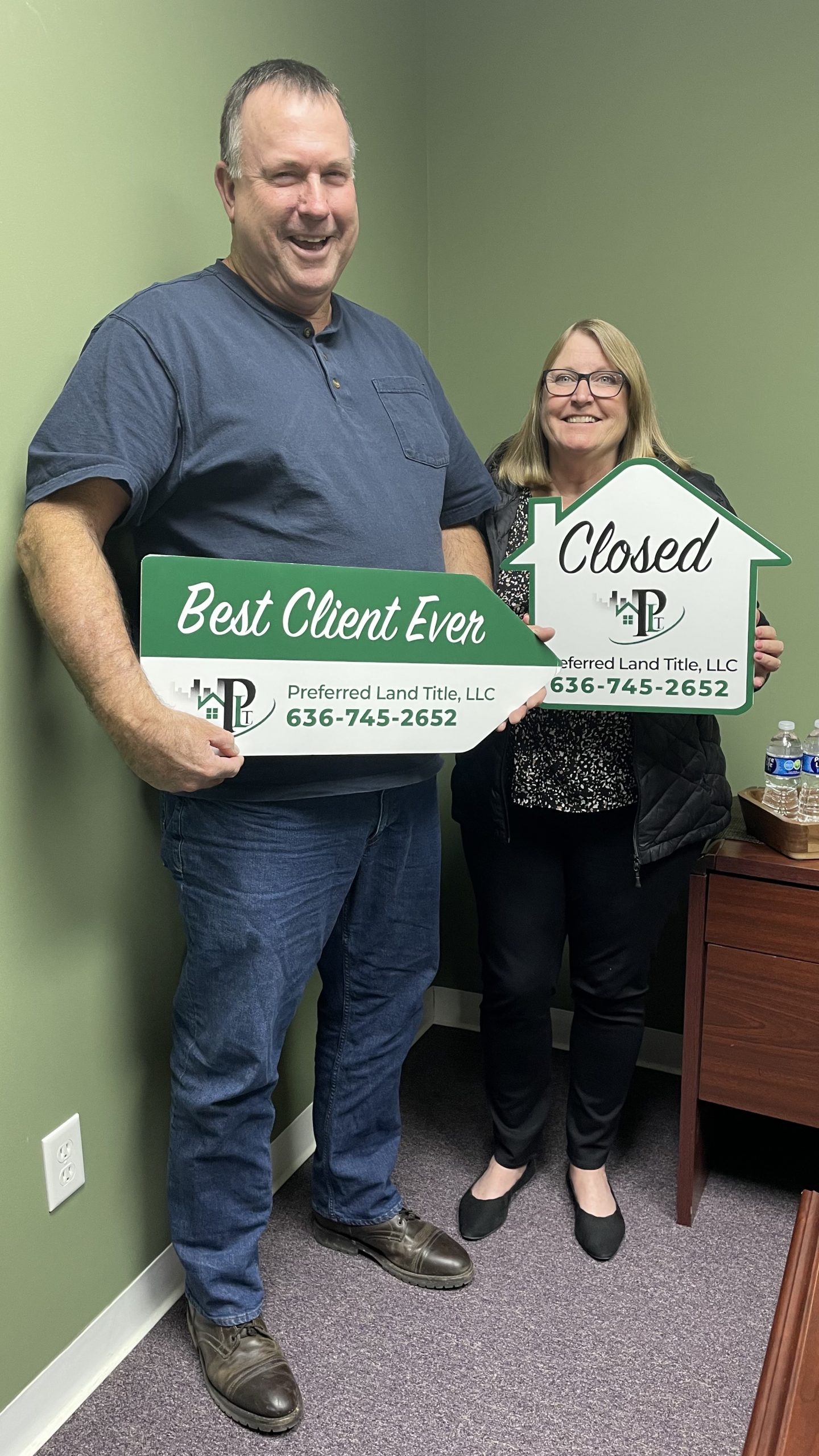 BEST AGENT IN STL
I had the pleasure of working with Tracey De Simon on my dream house purchase. My husband and I relocated from San Diego and Tracey took the time and care to show us houses over the internet until we were able to travel to St Louis to check out homes. Tracey is well connected in St. Louis and referred us to an excellent mortgage lender too. The process was smooth from start to finish. I would recommend Tracey to anyone looking to buy or sell their home. Colleen S.
Verified by RateMyAgent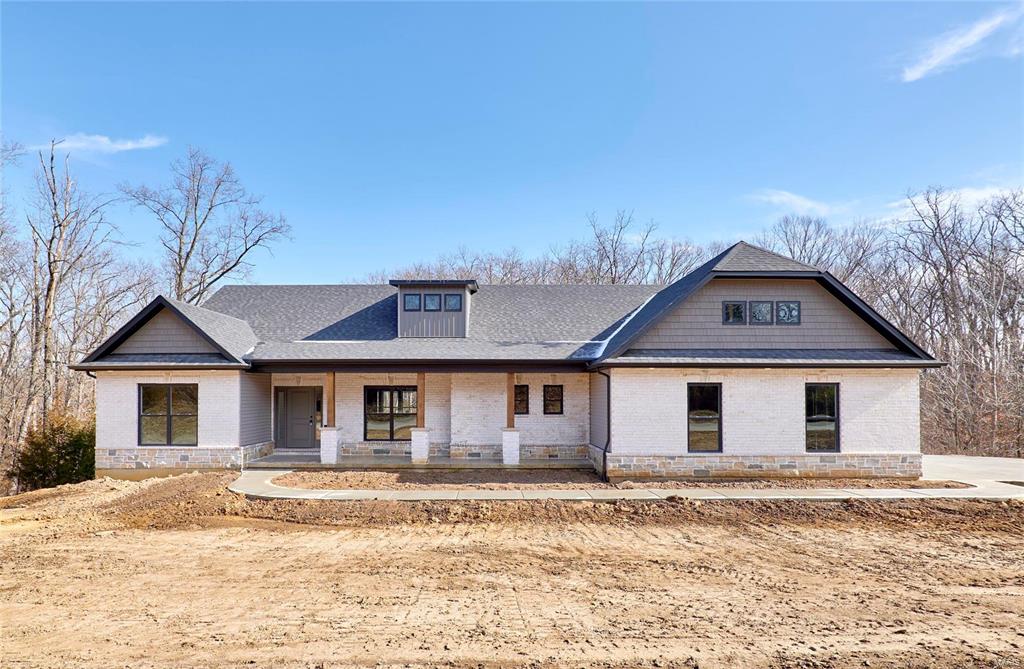 Great Agent
We have bought and sold seven homes and she is by far the best!
Verified by RateMyAgent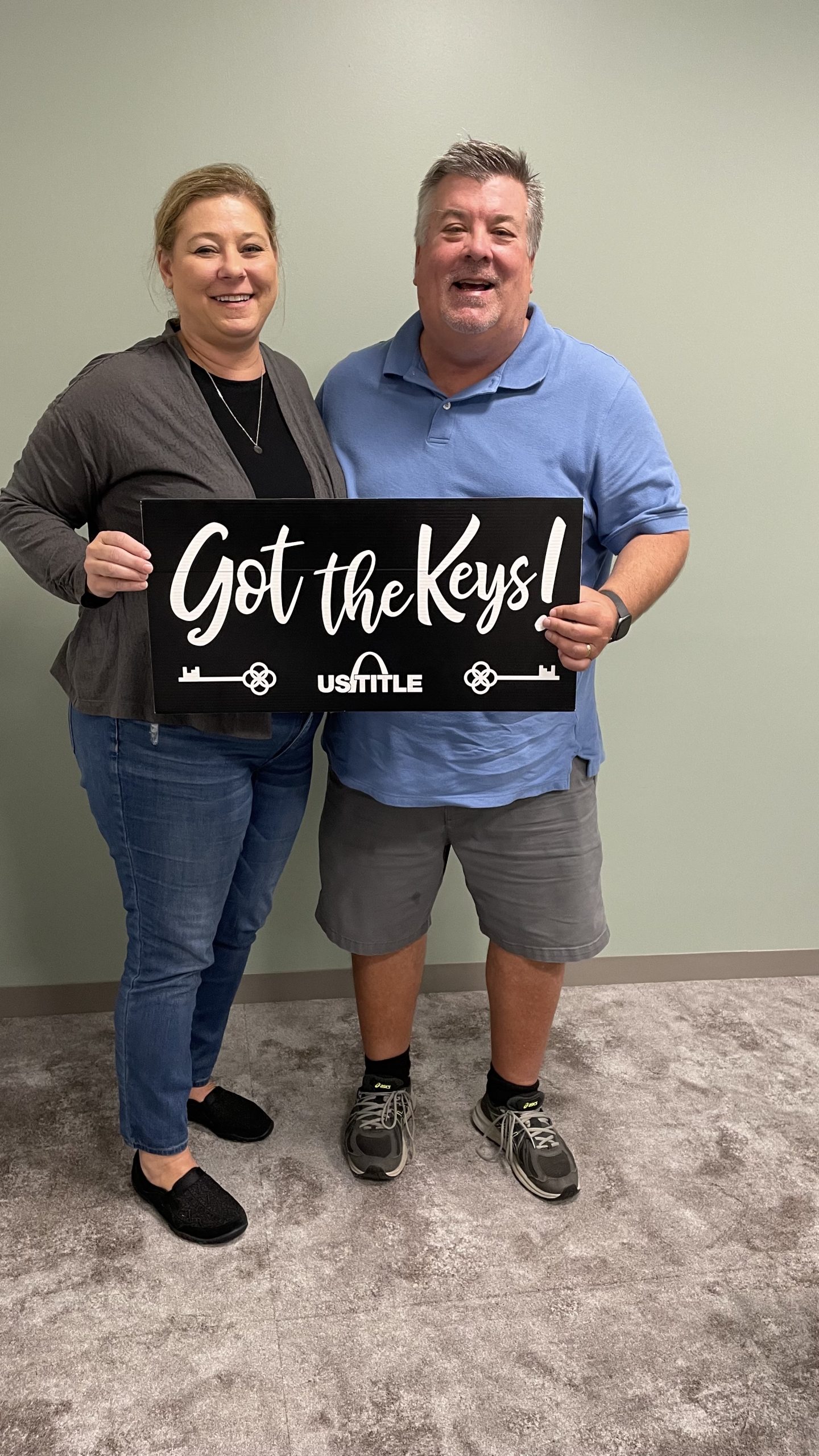 PERFECT PARTNER!
Tracey was more than our agent and became a real partner that took the time to understand our needs and tailor our search. And then once we found our home guided us through the process making it very seamless. We would highly recommend Tracey!! Andy Sweet
Verified by RateMyAgent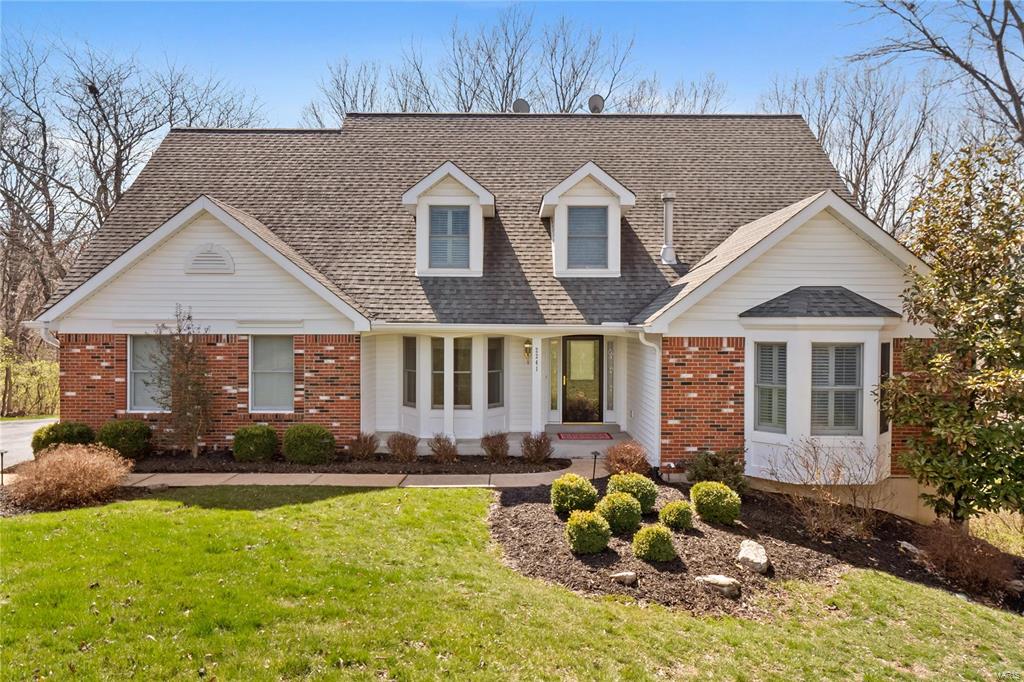 Extremely Knowledgeable Agent!
Tracey was an incredible agent, helping our family find the perfect home. She was extremely knowledgeable every step of the process as well as the local area, showing us homes we had never known were nearby. She made it so easy. I am so glad we went with Tracey for our new house. Juliana Sweet
Verified by RateMyAgent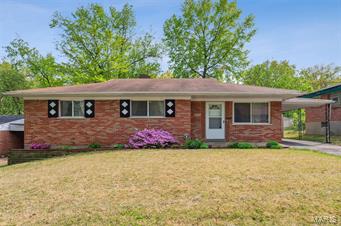 Fantastic experience. Tracey is super knowledgeable about the area!
I would gladly work with Tracey on a home purchase again. She knows the market very well and is very punctual when it comes to all of the scheduling and paperwork. Thanks! Review submitted by Tim Rzeznik (Buyer) on 18 May 2023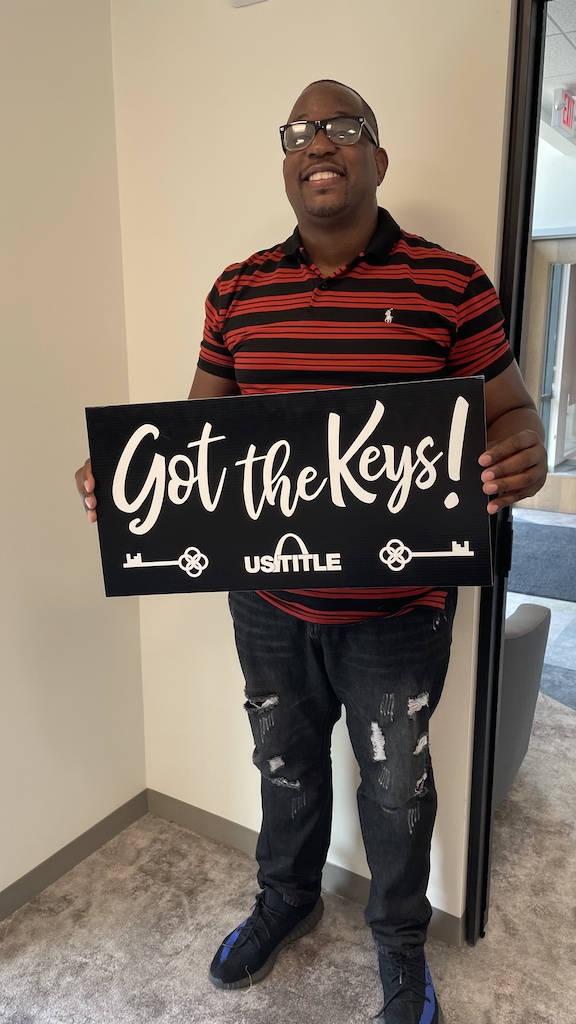 Tracey has been spectacular!
Tracey has been spectacular as my agent . She always ensures that her buyer is being taken care of through all steps of the negotiation process . I purchased a home through Tracey and she is also selling my existing home as well . If you're in the market to buy or sell make sure you give Tracey a call .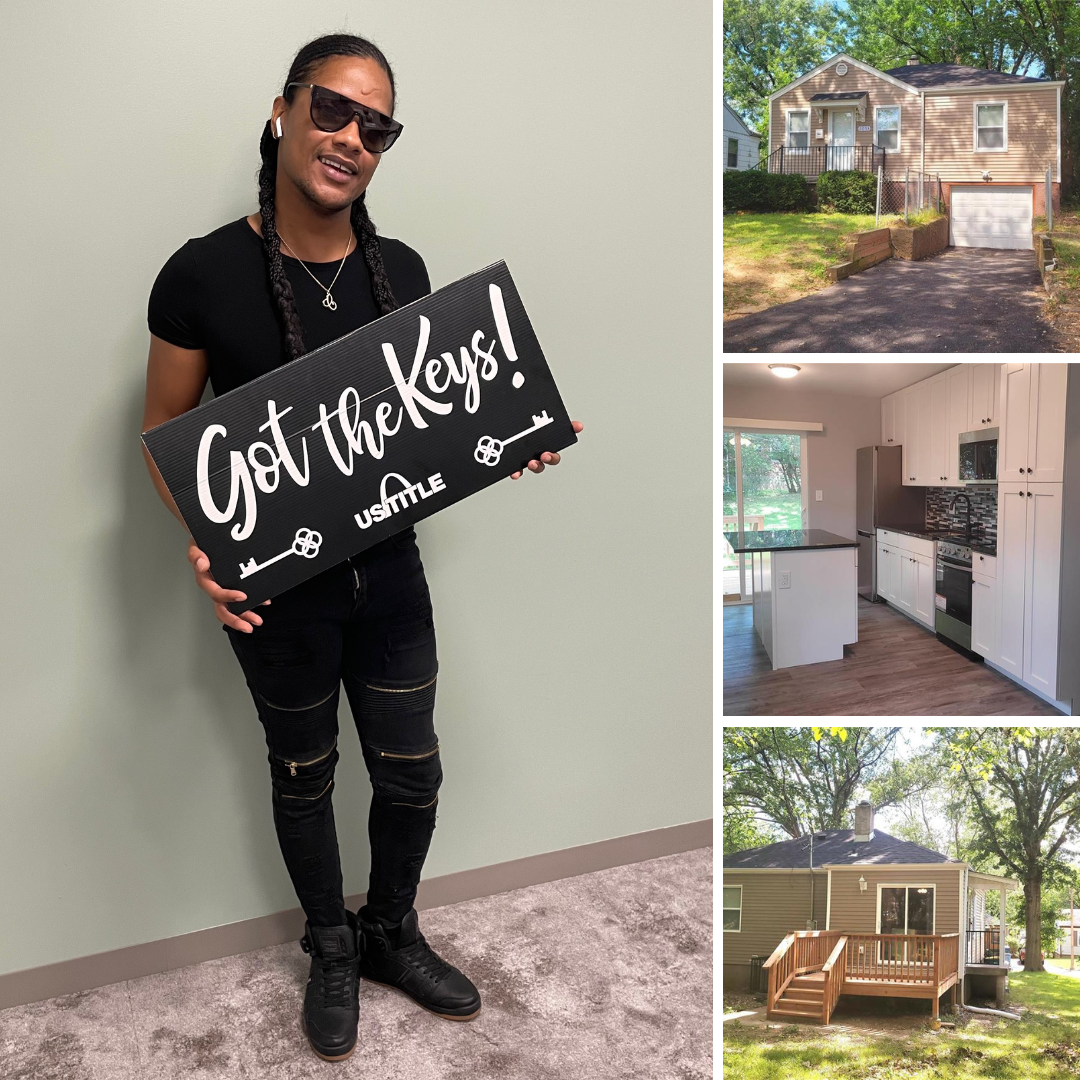 An absolute delight!
Working with Tracey was an absolute delight! She was very attentive, caring, and treated me like a family member (Son..lol) from the very start. I was a first time homebuyer and I could not have chosen a better person to guide me through this process. She really protected me and made sure I was happy with my deal! I am definitely hard to please but she found a way and when things got tough she got tougher….she made sure my deal was done on time !! I am definitely a client for life!!! Chris V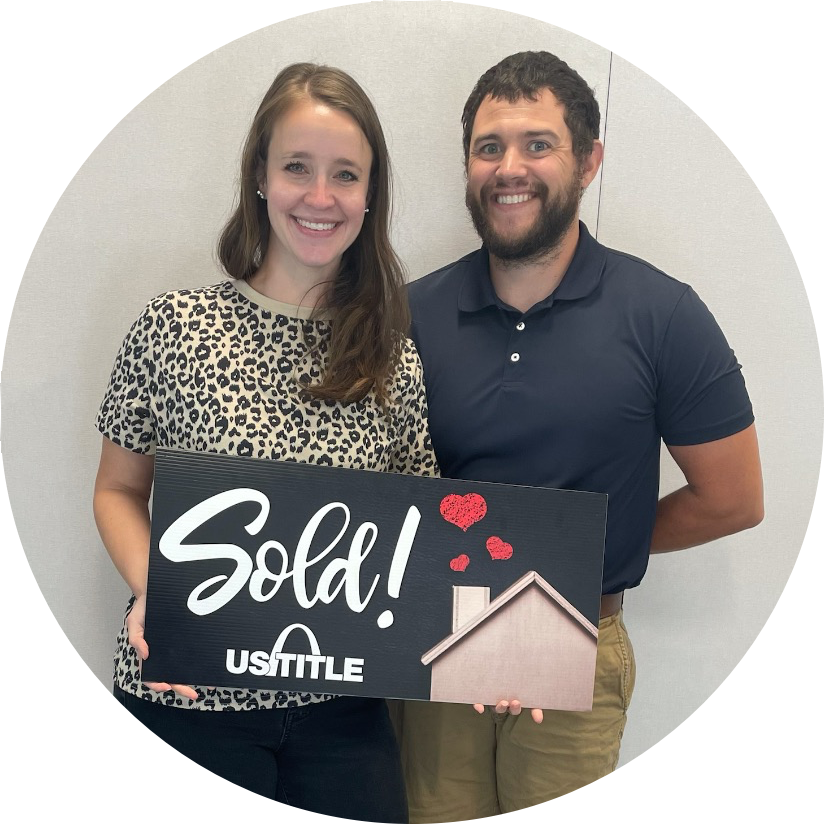 Unmatched Experience!
Tracey was wonderful to work with! We appreciated her candidness when it came to setting our expectations and her professionalism was second to none. We trusted her with timing and price and could not have asked for a better outcome. Tracey understands what is going on in the market and how to appropriately market her own clients. We couldn't be happier with Tracey and our experience! Stephanie S
Verified by RateMyAgent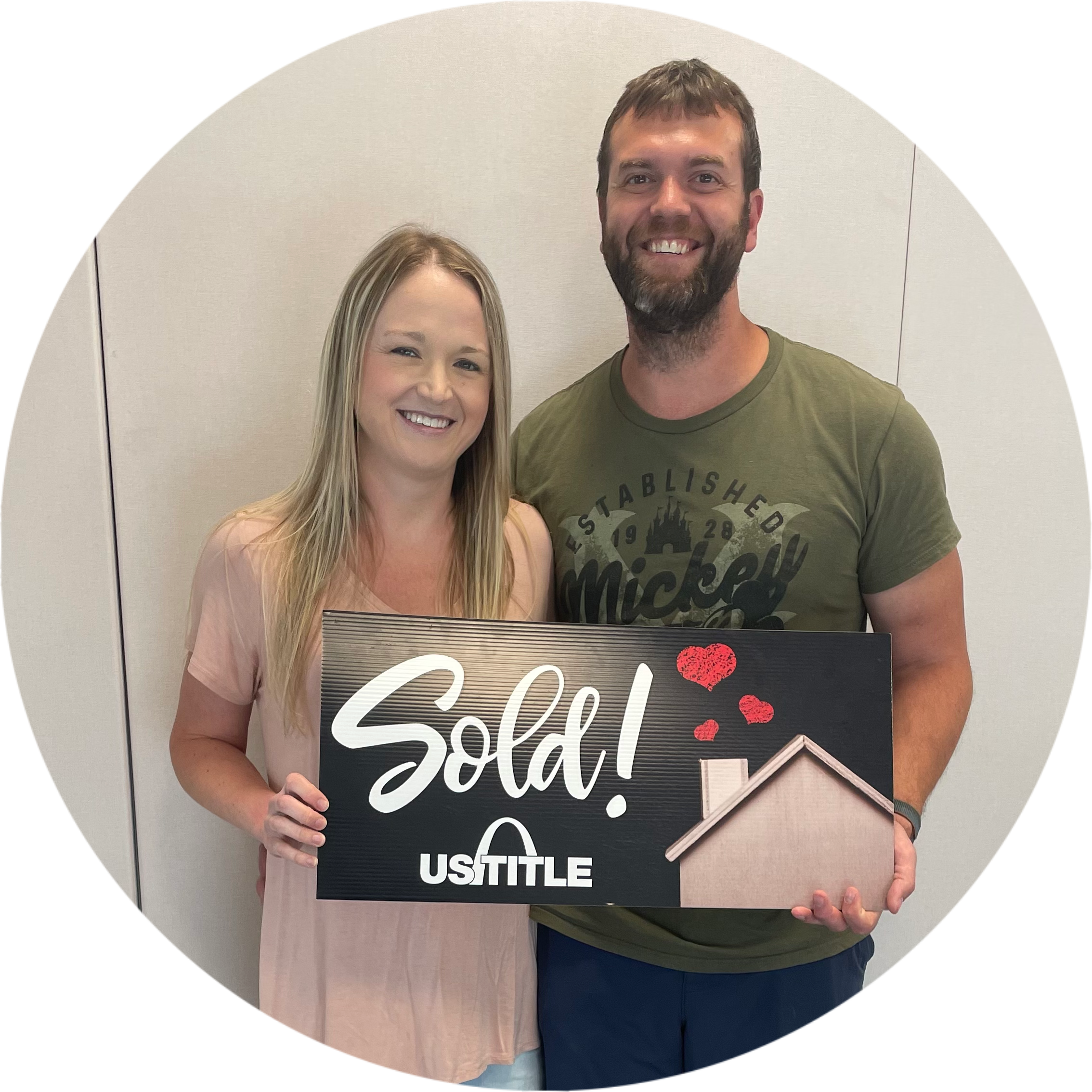 Great agent!
Tracey did a great job! Kristin M
Verified by RateMyAgent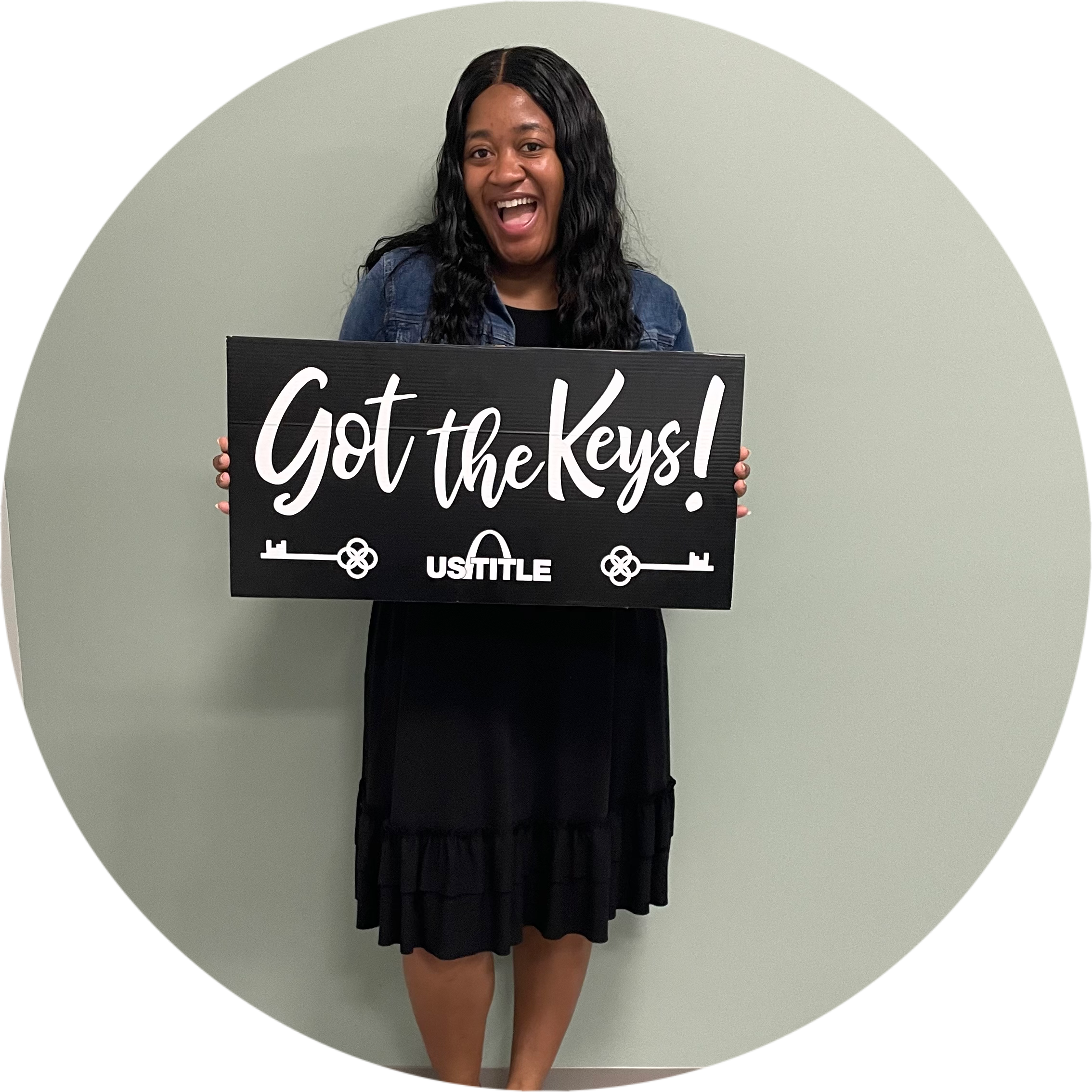 Tracey was absolutely amazing!!!
Tracey was absolutely amazing!!! She worked nonstop to get me the house of my dreams and didn't stop until I was satisfied! I can't thank her enough! ❤️ Erica T
Verified by RateMyAgent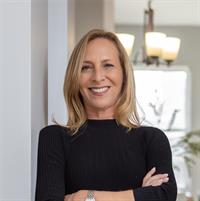 Such a pleasure too work with!
Tracey and I recently did a real estate deal together on a house in Ballwin, MO. She was such a pleasure too work with. In our current real estate world, with too many inexperienced agents out there, it was so refreshing to work with a true professional. The transaction was seamless! I look forward to the opportunity to work with Tracey again!